Last week, my feature for Orb Mag was published and it was quite a pleasure writing this piece due to Berghammer's innovative work.
As we continue to entertain ourselves through various sounds and visuals, one thing we fail to realise is that our noses can also beguile us. That's precisely what ODO7 aims to achieve.
In a world today that is continuously enthralled by the notions of attending raves, concerts, and events, it is crucial to understand that there are more to the senses to discover than hearing music with our ears or seeing visuals with our eyes. Disk jockeys (DJs) are known to satisfy one of our senses, while visual jockeys (VJs) are known to appease the eyes. However, a man who is known by the name Erich Berghammer tries to appeal to the audience by captivating a different sense—our noses.
"My greatest inspiration was that scent was an ignored medium, something like a banned medium and only a few creative minds of our planet would consider scent as an area of artistic expression," revealed Berghammer. "I started by designing three scents for a concert, before I went public we tested the scents with music. I recall the moment when two friends and I smelled the scents with music in perfect harmony for the very first time, and then I knew that scent would be my future medium."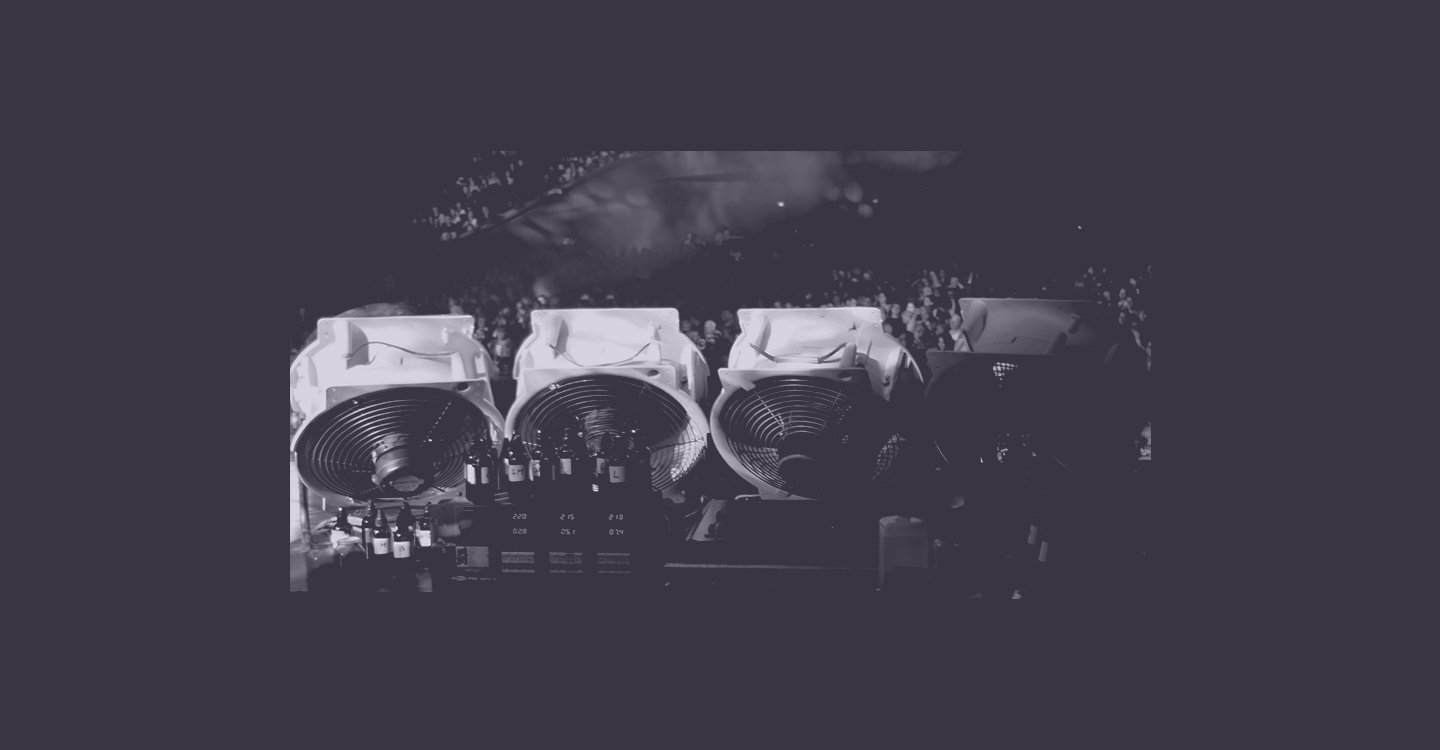 Austrian-born Erich Berghammer first coined the term "Aroma Jockey" in 2002, while he was still working as a graphic designer and book illustrator. He wanted to push the boundaries and preconceptions of performance art, and translate music into scent during live events. The people of Utrecht were first given the pleasure of seeing Berghammer's idea burst into life through scent in the theatre de Kikker in 2002. The Austrian later proclaimed himself as ODO7, and his newly found term Aroma Jockey became a new word in the Dutch language in 2006. ODO7 was a man with a mission, aiming to control "the vibes at an event by mixing a seamless blend of the world's finest natural scents." One surprising aspect of ODO7's work is performing his scents mainly for deaf and blind people since those were his first concert-goers when he first began because event promoters were looking for something different to offer their audiences.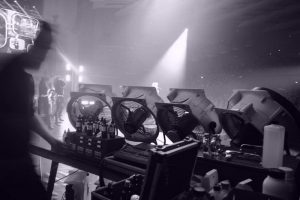 As Berghammer began to acclimatise to fame, he began to experiment with perfumes to provide the highest quality experience to his audiences. He remixed Christian Dior's #1 fragrances, Higher Energy, and also worked with Tommy Hilfiger Amsterdam, creating three new scents for the brand. "In 2002, I realised that smell was a widely ignored or forgotten sense, especially in live performance. The concept of live 'aroma illustration' known as 'aroma jockeying' in clubs and parties was born," said Berghammer. Everything has a smell identity—emotion, sound, theme, product, and colour; all contain a smell identity. Fragrant substances have historical, cultural, chemical, and biological properties, giving them an undoubtedly underrated prominence that seems to be somewhat unknown to our world. In addition to that, scents will always have an impact on our mental and physical well-being. These key concepts are what ODO7 continues to emphasise throughout each and every one of his performances. "Festivals, parties, events, product presentations, theatre, cinema, expositions, all have in common that they lack smell, which is one of the most important communication channels," said Berghammer.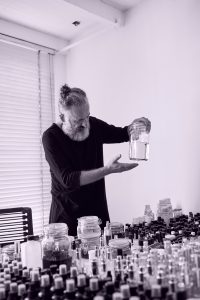 The sensible awareness of aroma design at places is represented by a "density of signs," in which it is a gateway for communication. Similar to other performance components, it can be used for artistic effects while being analysed and interpreted. "I use certified unadulterated organic oils and the world's finest and purest natural aromatic substances and flavor material: self composed purest organic airs-prays, floral co2 extractions, unadulterated organic essential oils, the world's finest handcrafted incenses, woods, leaves, barks, fruits, florals, spices, crystals, roots, herbs, resins, balsams and real pheromones. High-end quality scents ensure the delivery of psychological benefits and astonishing effects for the audience," revealed Berghammer. "I perceive the audience's reaction beyond anything that I ever would have expected, every time again. All the event changes drastically with the effects of scent; suddenly the guests start dancing when the party was dead just some minutes ago, couples start kissing, intense talking, the sound level goes up, happy body language and so on. Happy, free, light, energised, confident, getting into trance in front of the ventilators, this is what I perceive on the audience, and it is won-der-full!" exclaimed ODO7.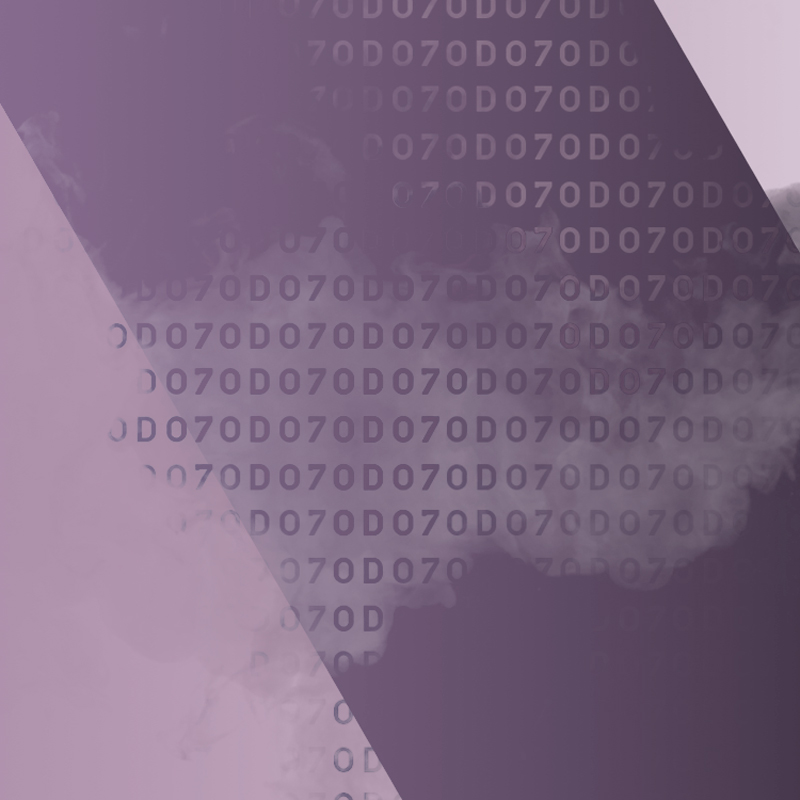 The Aroma Jockey uses a variation of performance elements to combine the music with a scent to provide the best concert experience possible. Through the use of ventilators combined with the harmony of the music, Berghammer is able to exhilarate the mood of the audience with his composition of perfumes. "It is somewhat a kind of life-changing experience for everyone to understand that there is a medium out there that obviously can be enjoyed similar as music or visuals and having missed this experience until now," highlighted Berghammer. "I feel very grateful and highly honoured that the mighty scents have chosen me as a pioneer to sweeten the life of a lot of people by making them happy, feel good, forget about the daily troubles and opening a new beautiful world for them to enjoy."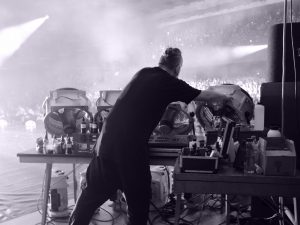 There are specific guidelines to follow when meshing synaesthesia and harmony with the scent, creating somewhat of a "smound," in which he revealed that it is a perception or sense experience composed from a merging of sounds and smells from the brain. An octave of odour is active within the body, which has already been pointed out and defined by an ancient Chinese book by the name of Weng-Xian and also indicated in the art of kōdō, which is a Japanese art form of focusing on the beauty of scents. "I interpret the sound or action going on by listening or watching with my nose, also as mentioned before there is an octave of scent, meaning that every sound (and colour) is connected to a certain scent," demonstrated Berghammer. "Dark sound does harmonise with woody, dark and root scents, scents from plants that grow in the dark, underground. Sunny sounds unite with scents from plants that grow in the light and so on," he added.
Berghammer has now paved the way for the future of aroma jockeying and maintains with absolute certainty that the innovative technique will continue to move forward in an expedient direction. Berghammer concludes, "Aroma Jockeying has a big big future. There is clearly a shift towards interest in the power of plants and the amazing blissful effects of scents and the pleasures of synesthesia (which is a kind of hidden knowledge). Furthermore, scents can influence the behaviour of customers, patients, guest and other groups of interest, scent also is a very important communication channel."
Link to original article: https://www.orbmag.com/features/erich-berghammer-reinvents-the-perception-of-scent-as-aroma-jockey-odo7/