Link: https://undpkosovo.exposure.co/building-bridges
Infusing modern art in an urban landscape can be a complex task, however in Gjakovë/Đakovica, a city located in southwestern Kosovo, 18 young adults rose up to the challenge under a bridge through the grace of murals as a part of the UNDP's restoration camps project together with Cultural Heritage without Borders.
Six murals were designed on the three pillars facing the renowned Tabak bridge. Themes representing the city's cultural heritage and tradition served as a source of inspiration for the artistic undertaking.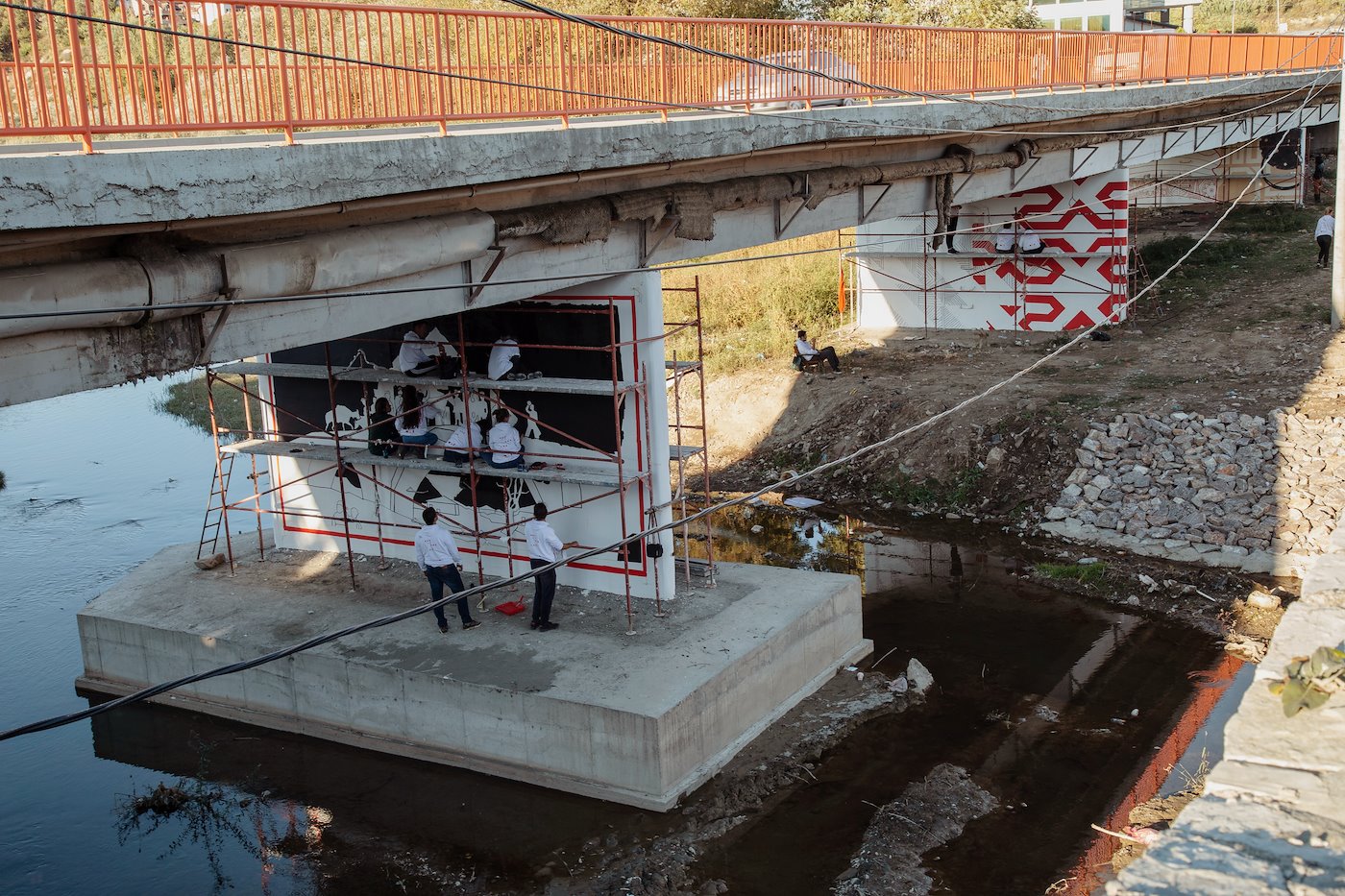 The event is the fifth of its name, following other restorations of renowned cultural locations in Prizren, Pejë/Peć and Letnicë/Letnica. A majority of the volunteers were students of the University of Prishtina studying art, architecture and archaeology.
"The idea was to do some research about cultural heritage and interpret it through murals and drawings," said Kaltrina Thaçi, coordinator for Cultural Heritage Without Borders. "The important thing is to preserve the monument because it is one of the oldest in our city, and there are only two bridges of this kind in Kosovo."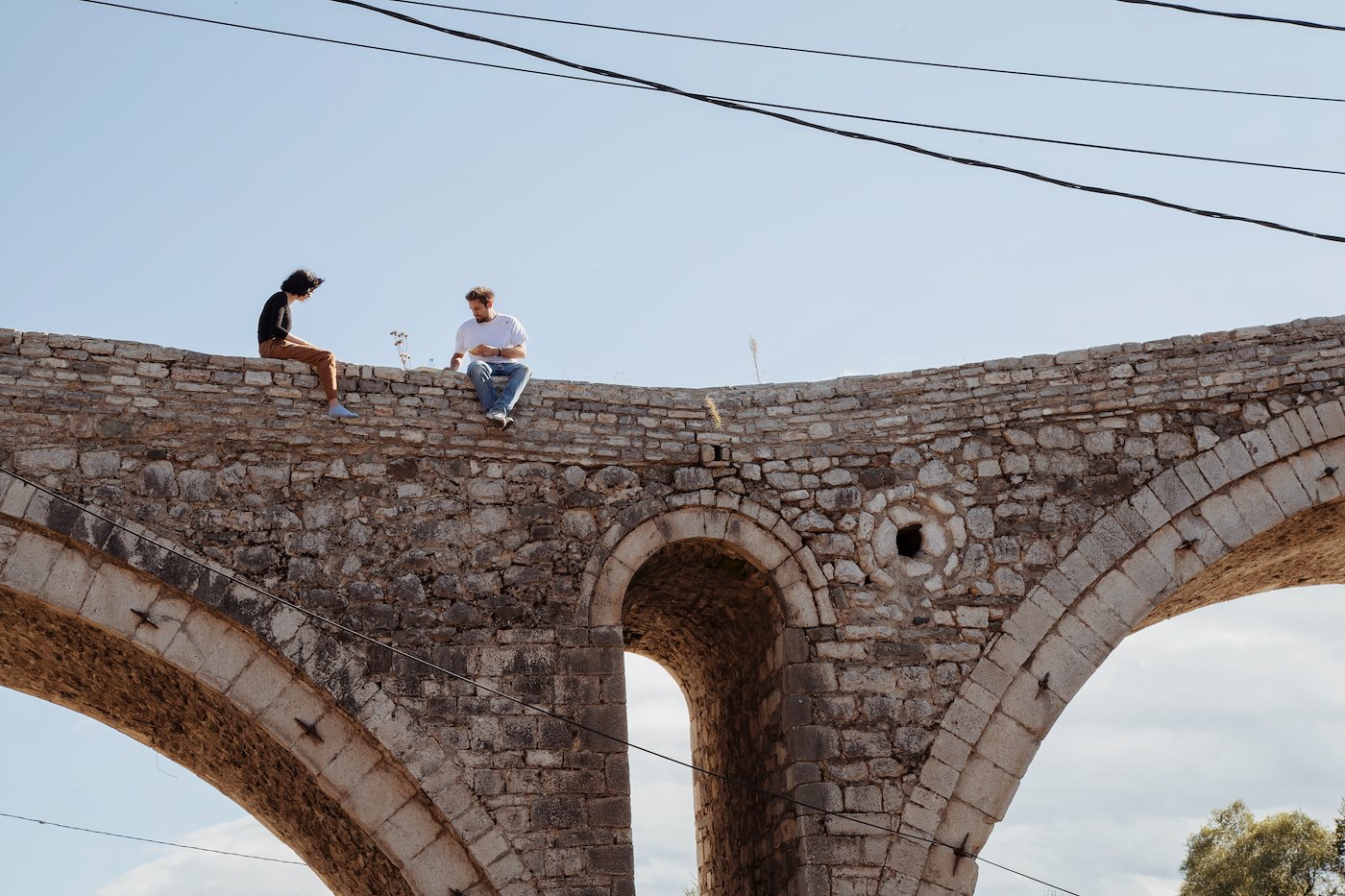 The Tabak bridge is listed on the Ministry of Culture as a cultural heritage site, highlighting its value to the people of Kosovo and its powerful history. Through the refinement of art, young adults from both Kosovo and Albania instilled a sense of revival to one of the city's prominent spots showcasing its past.
"It is essential to transmit the history and identity to future generations. The idea is not only to preserve them but to also enjoy them," added Thaçi.
Kosovo faces major challenges related to rapid urban development. Attitudes must be first to change in order to increase the capacity for preservation and signifying the value of these locations. Fortunately, the mentality of the young generation after the conflict is dedicated to rewriting this narrative.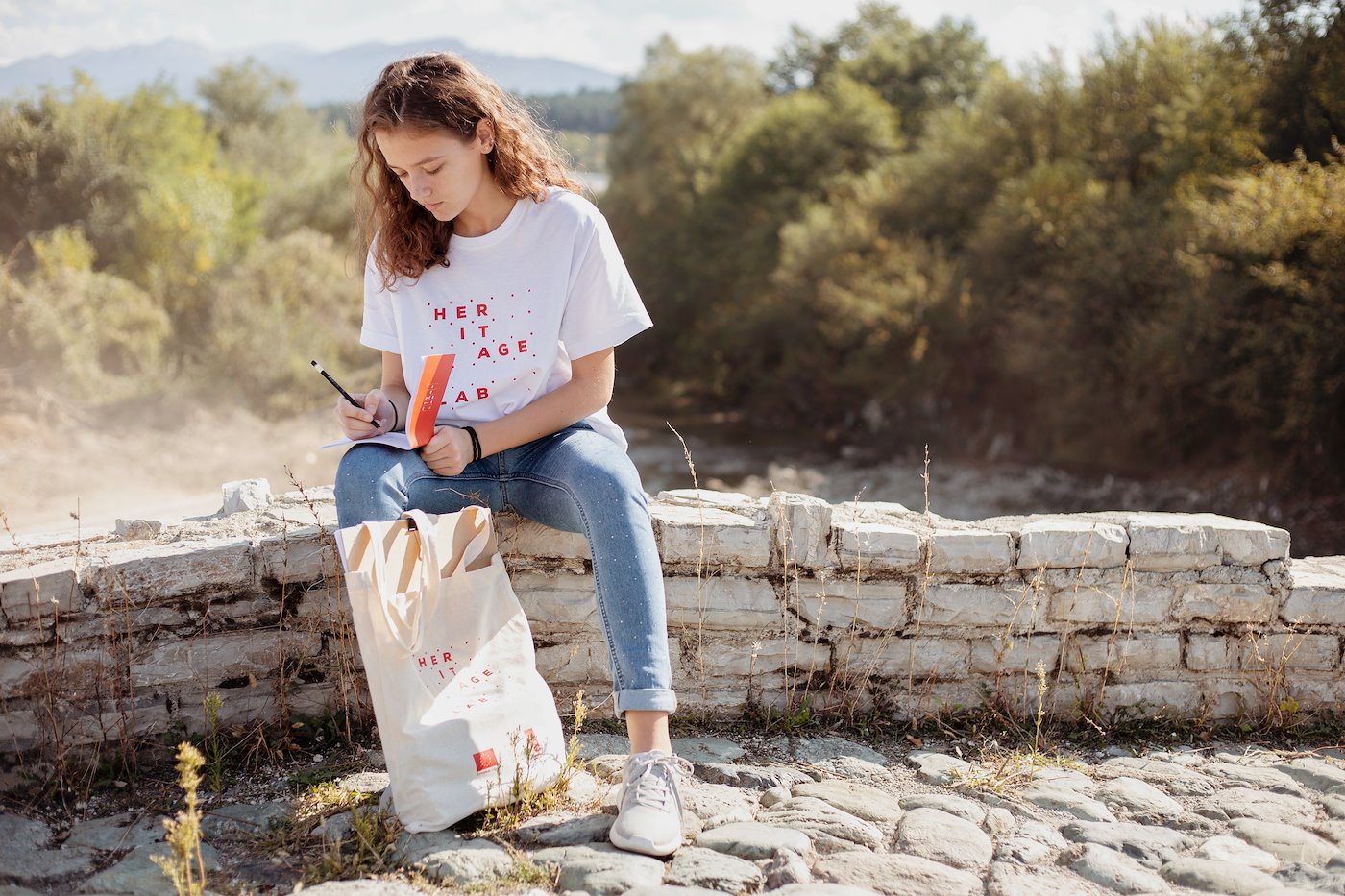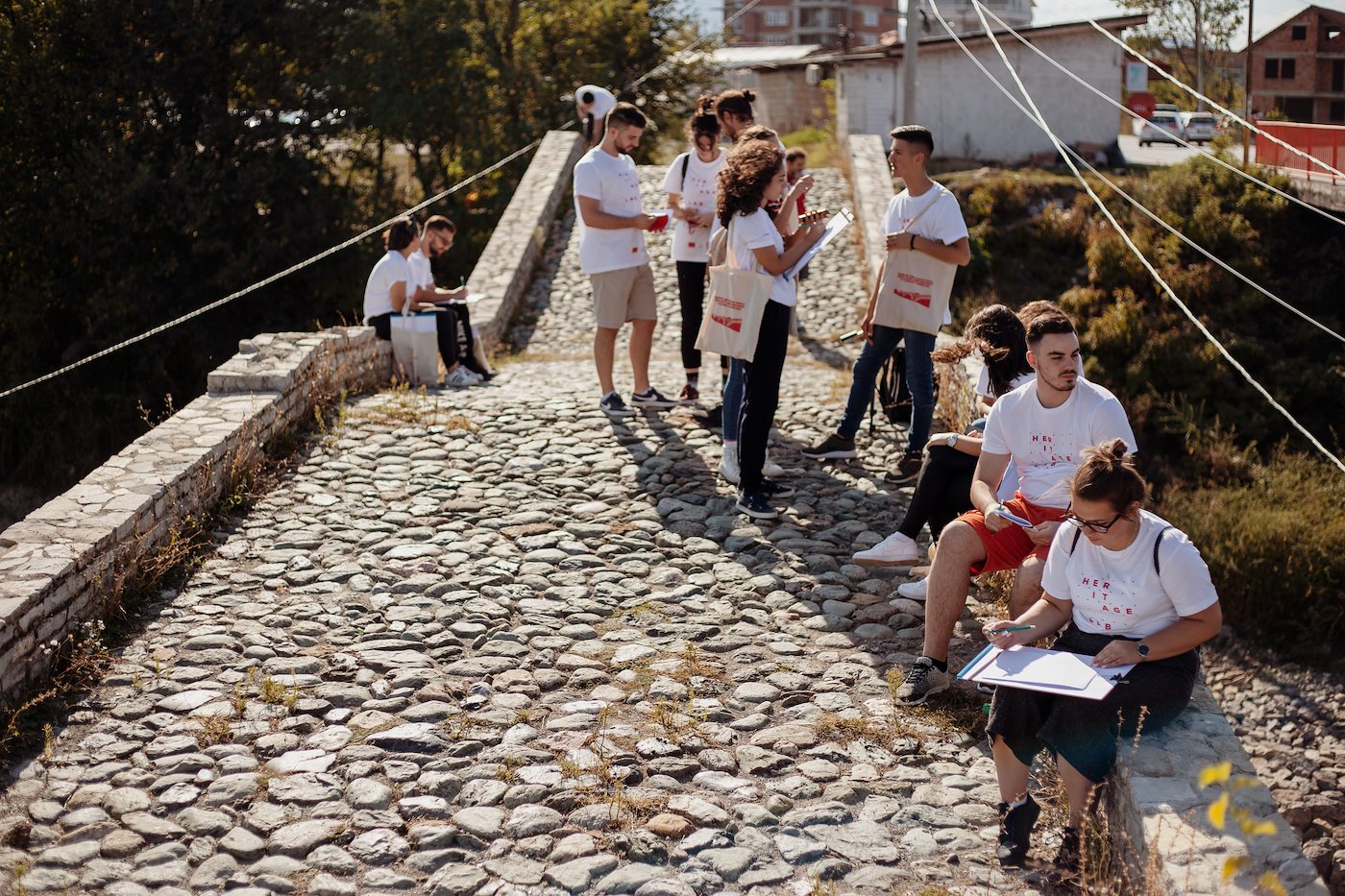 "We are trying to make some works of art that can be translated into our tradition, by painting traditional shoes (Opinga/Opanak) that were worn in the past featured with two people dancing in our classic outfits in an abstract looking way," said Liridona Koshi, who studies art at the University of Prishtina.
The first few days of the workshop, the volunteers took the chance to immerse themselves in the city of Gjakovë/Đakovica, learning about its history and traditions in order to gain a better understanding of how they can portray such an influential culture. For Liridona, it was somewhat of a homecoming to be working in her city once again. "Since I was born here, it is home to me even though I lived most of my life in the capital," she said.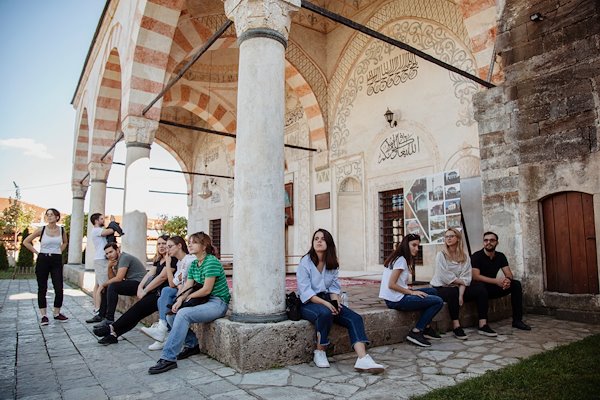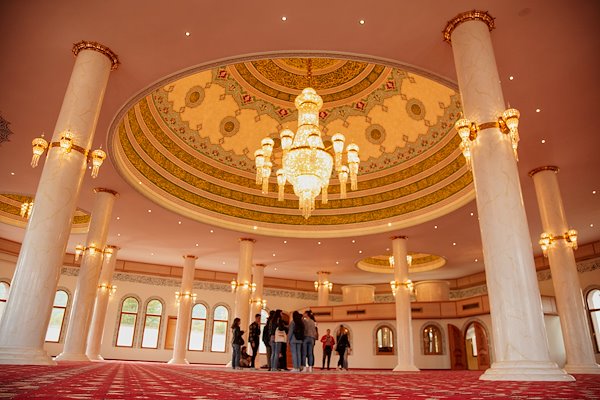 Participants traveled from different cities throughout Kosovo to band together in Gjakovë/Đakovica as well as from Berat, in Albania.
"This is my second project working with the restoration camps. This city is full of cultural heritage and the people here are friendly," said Xhuljana Mustaja, who is from Berat. "People here tell me we are doing a really good thing by restoring this bridge."
Painting underneath a bridge as the cars roll by on top can be a laborious task. But for those involved, it is more about reshaping Kosovo's heritage in a modern approach through the limitlessness of indulging in mural art. The project set out to recruit volunteers through social media, seeking out those interested in taking Kosovo's history to the next level.
"This was a project I saw on Facebook that some friends shared, and I decided to participate because I was working on some projects that involve preserving sites such as these," said Lekë Shala, an archaeologist from Mitrovicë/Mitrovica.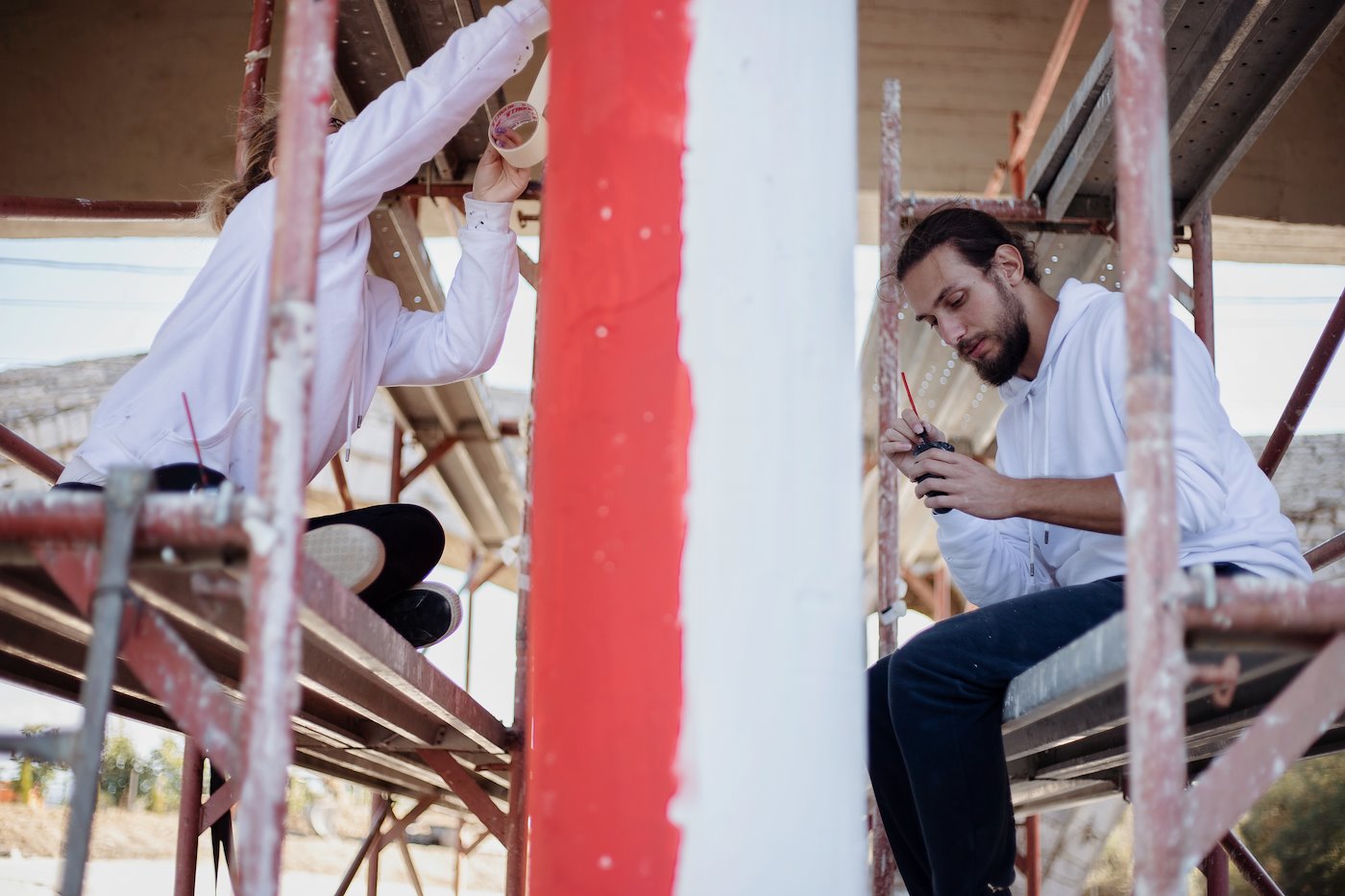 As we begin to become less infatuated with the priceless beauty of artifacts signifying history and tradition, it is essential to address and uncover new techniques that encourages people to start paying attention to these keepsakes through resurgence in a more contemporary style.
"That is the Lahuta (musical instrument), with this one-string guitar, the lyrics of the songs are called "epos" and they talk about history and things that happened in Kosovo, kind of like oral history, from people to people," said Lekë as he pointed out to the mural that he was working on. "In the old times, this is how they told stories through this instrument, stories such as fairy tales, myths and things that happened."
The city residents also rose up to the challenge of kick-starting change in bettering awareness of Kosovo's history, such as Qëndrim Berisha, who is studying architecture at the University of Prishtina.
"I am very lucky to meet interesting people that share the same interests as me and also to contribute to my city with these paintings. I hope these paintings will last for a long time and I hope that generations will see this later on," revealed Qëndrim. "We make these murals with love."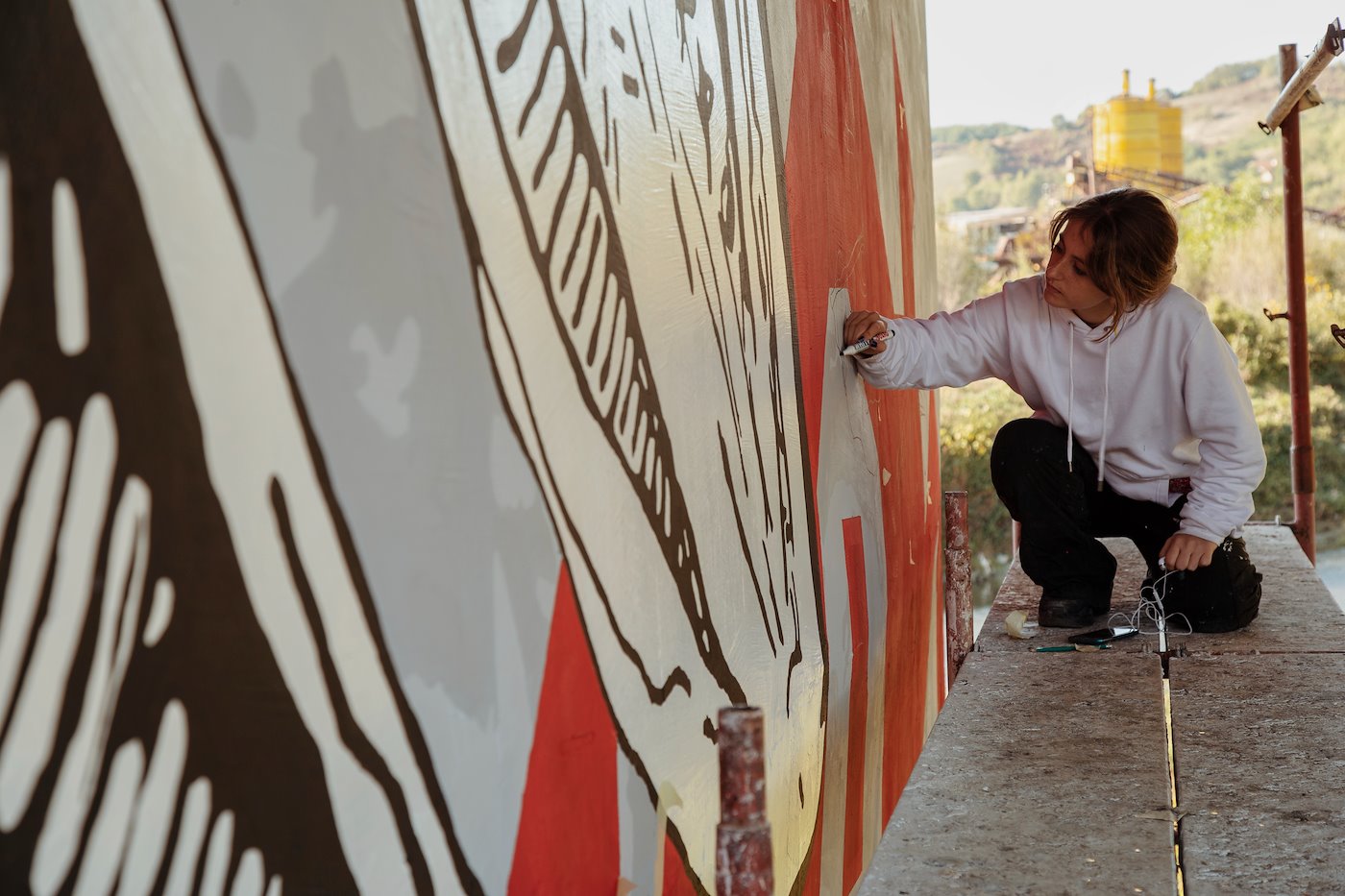 The lasting impact of these murals will ring on towards future generations, helping them understand the allure of their past in a more creative way rather than through books and lectures. Kosovo has placed a law since 2006 establishing a system protecting certain cultural heritage sites spread across the land. However, more needs to be done to continue preserving its history.
"Me gurë dhe kulturë, ndërtuam urë," reads one of the murals, which in translation from Albanian means 'With stones and culture we build bridges' – resonating louder than words, connecting the past with the present.